Remember those fantastic plans you concocted to make your fabulous dreams come true? Then reality sucker punches you in the face to let you know it'll never happen. Sucks, right? Well in Yemen, a quite admirable sheikh proposes a grand project to introduce salmon to the area.
Salmon Fishing in the Yemen
is a fantastic movie. It is heartwarming, uplifting, stimulating, inspiring, and is simple fantastic. It may be one of the best movies I've seen in quite a while and I think it has a fair chance at next year's awards nominations.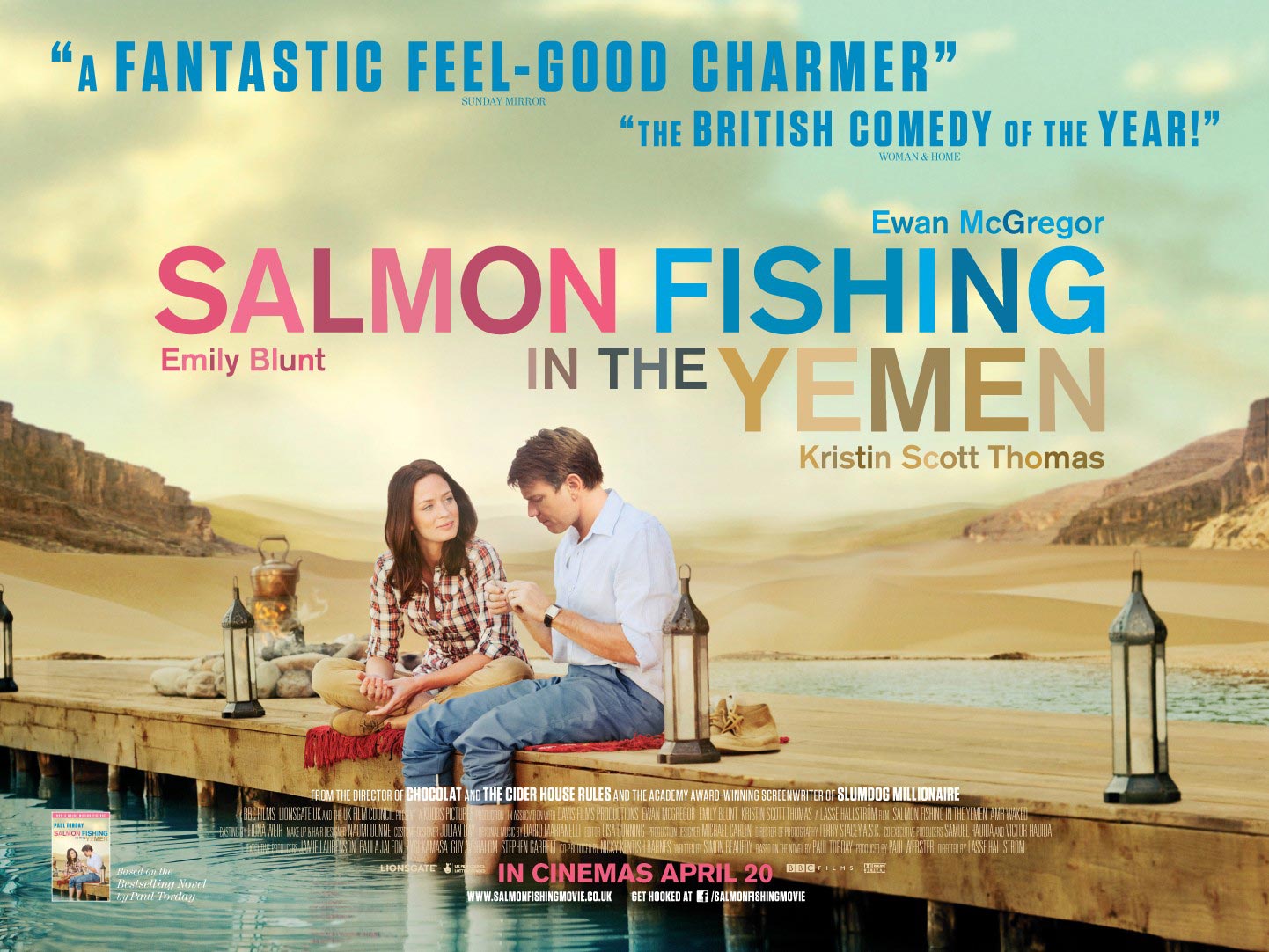 Based on a novel written by Paul Torday, fishing expert Fred Jones is approached by consultant Harriet Chetwode-Talbot regarding a shiekh's vision of bringing salmon to Yemen. Initially, of course, Fred tosses it aside and considers it a preposterous venture that is theoretically possible, but fundamentally improbable. However, Secretary of the Press Bridget Maxwell discovers the story and thinks it may be the key to ameliorate Anglo-Yemeni relations. She encourages the progress of the project, and soon, Mr. Jones and Ms. Chatwode-Talbot find themselves in Yemen figuring out the probability of the survival of the salmon. Over time, they develop faith in their venture with the sheikh and the improbable becomes very much possible.
If there's one thing you should take from this, it's this: GO SEE THE MOVIE. You'll love it, I know you will.
Until next time,
J
[UPDATE] Hey Kids! Here are several links to
FREE
New York screenings to Salmon Fishing in the Yemen. One is tomorrow, March 7 and there is another on March 8. Go!
March 7, 6:30PM
March 8, 7PM